Projects Delivering Hope is a Christian charity founded in 2018 by three friends with a deeply felt concern for the people of South Sudan, and a desire to put their faith into action in practical ways
Our mission is "Delivering Tailor-Made Aid to the South Sudanese" and we plan to accomplish this through the establishment and delivery of time and cost bound projects.
The projects will be designed to provide short term aid which will enable the recipients to support themselves in the long term. We hope to be able to provide practical items such as water filters, solar panels, latrines, bicycles, etc. as well as educational equipment and books. We run training courses and offer microfinance to small start up businesses through our partner organisation, Five Talents.
We deliver and implement these projects through local partners that we know and trust from our previous work in South Sudan, particularly the Anglican Churches as they work in their local communities to bring relief.
Adrian Burholt (Chair)
Adrian is a curate (trainee vicar) with a wonderful rural community just south of Devizes in Wiltshire. The community has five uniquely distinct churches which work together under the name of Wellsprings.
Adrian has worked with several charities to build houses in Mexico and deliver aid and training to the South Sudanese.
He is currently learning Bari, the language of Project Delivering Hope's partners in South Sudan.
Andrew Robertson (CEO)
Andrew is one of the founders of Projects Delivering Hope. Alongside his role managing the charity, Andrew works as a consultant Project Manager for several Christian organisations. He first visited South Sudan in 2007 when his church partnered with another charity to build a health clinic and he was touched by the plight of the people. He subsequently spent 18 months working for a charity serving the South Sudanese before co-founding Projects Delivering Hope in April 2018.
Rachel Gardner-Poole (Trustee)
Rachel is the head of a department which runs projects specialising in getting large complex programmes back on track. She serves on the PCC at her local church, volunteers for a Christian flying charity which operates in developing countries and has visited South Sudan in the past.
Andrew Ferguson (Trustee)
Andy is a change portfolio director in a large financial institution with over 25 years experience in delivering IT and business change programmes.  He serves on the PPC at his local church, and also leads courses for people who want to explore the Christian faith.  He first worked with PDH on the 4 day business workshop in Moyo, Uganda in July 2019.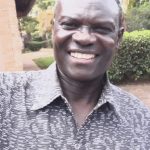 Jonathan Soro
Jonathan is the advisor on South Sudan, and is the diocesan secretary in Kajo Keji.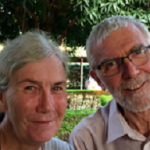 Cathie and John Rutter
Cathie and John have recently returned from Uganda, where they were working with Church Mission Society at Kajo Keji Bible College for two years.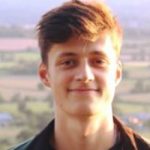 Tom Burholt
Tom is a student and gaining experience as well as providing a valuable link with young adults. He is also the website and social media manager. He was involved in house building projects in Mexico, and accompanied the trustees on the January 2019 trip to visit the South Sudanese in the refugee camp.
All our Trustees and Advisors give their time and expertise voluntarily.