This event took place in April and raised almost £1800 in aid of Projects Delivering Hope
Projects Delivering Hope invites you to join us for a fabulous evening of live music and entertainment with renowned singer, comedian and raconteur Jonathan Veira. This amazingly talented and versatile international singer is coming to Devizes, Wiltshire as part of his 'Unlockdown Sessions Live Tour.' You can expect a stunning evening of music and laughter. Jonathan is essentially a musical chameleon – performing songs of great diversity to an incredibly high standard – which quite possibly makes him unique in the world of entertainment. 
The Jonathan Veira concert is part of a national tour and promises to be one of the most enjoyable evenings you will experience as we sit back and enjoy Jonathan's unique style and amazing voice amid a whole range of musical genres and fun. With a voice like melted chocolate he sings songs from Billy Joel to gospel songs and everything in-between – nothing seems too hard for him!  Ballads, blues, rock n roll, jazz and even opera – everything sounds completely authentic and exhilarating. Accompanying himself with amazing dexterity, his glorious singing frequently moves people to tears and then they later find themselves weeping with laughter!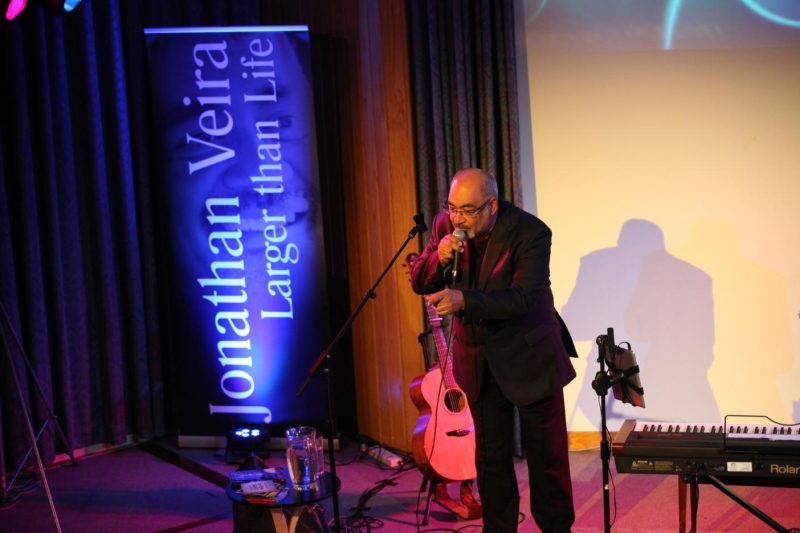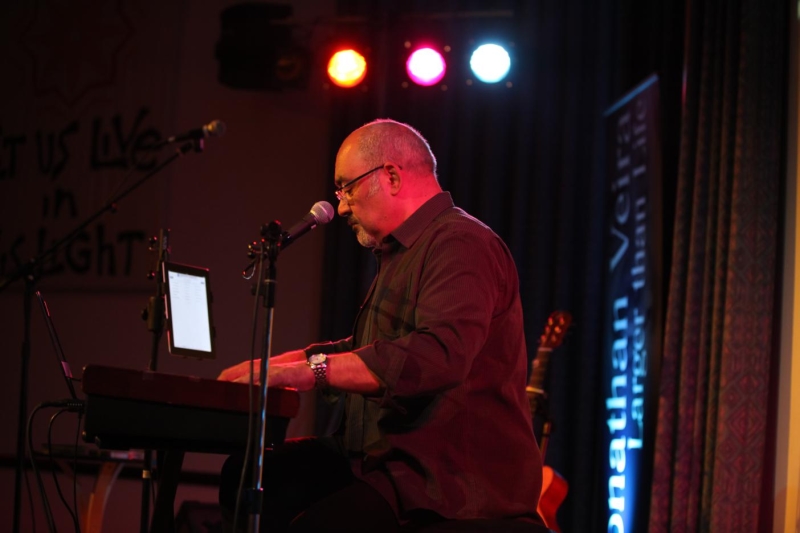 For more information on what to expect at the concert click here
Date: Friday 1st April 2022
Time: 7:30pm
Venue: Devizes Corn Exchange, The Market Place, Devizes, SN10 1HS
Tickets: £10
Parking: available close by at the Market Place or Station Road car park
Light refreshments will be served during the interval
During the evening there will be a short introduction to Projects Delivering Hope and an opportunity to support our work in South Sudan.
When the Lockdown occurred, Jonathan was obviously unable to do live concerts. Undeterred, he started an online streamed concert that still goes live nearly every Sunday evening for two hours. This highly entertaining show has become much more than 'just a concert'. Jonathan's wonderful singing and piano playing, cheerful chat and banter with his wife Sue, guests on Zoom or in the room have made this compulsive viewing for so many
JV Live from the Steinway Room has kept many people connected and sane during the Lockdown period and beyond. Winning a BBC award for the show has been a well-deserved bonus. These concerts are now Jonathan doing what he does best in an Unlockdown situation!