Latest South Sudan News - June 2021
Food shortage in South Sudan:
More than two-thirds of the population are suffering from severe food insecurity, with approximately 100,000 in isolated areas now considered at risk of mass starvation.
A cereal deficit is expected this year because of prolonged conflict, and widespread floods. Most people will still depend on humanitarian food aid, or imported grain.
More violence and confict reported:
Reports of cattle raids and armed attacks come from several parts of South Sudan. Cattle herders from Terekeka have caused 3,000 people to flee to Lainya county in Central Equatoria
10 days of clashes in Pibor saw 150 people  killed and 600 houses burned. 3,000 people are now sheltering in schools after attack from heavily armed Jonglei youth.
COVID vaccines:
Although South Sudan has 126,000 vaccine doses under the COVAX arrangement, only 6403 vaccinations have been administered as people are not coming forward. 
The plan is to vaccinate 2.4 million of the total population of around 12 million – vaccinations will now be extended to all ten states.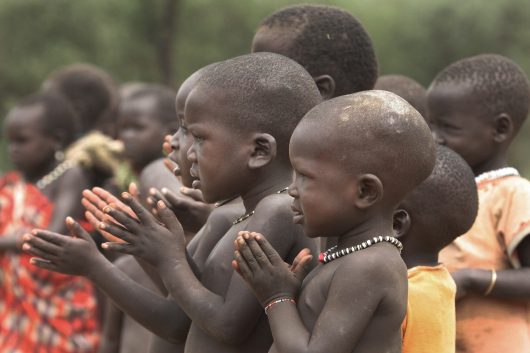 After many years of war, South Sudan achieved independence from the north in 2011. Sadly, civil and tribal war broke out and many people have been driven from their homes and land, with over four million now living as refugees. More than half of these have fled to camps in other countries. Conditions in the refugee camps are poor, with each family being allocated a small plot of land and a tarpaulin to form a roof over their mud hut. Cooking has to be done over an open fire but there is a shortage of firewood. Water is pumped from the River Nile and chlorinated before being delivered to the camps. The ground often floods, there are very few schools and no jobs. These conditions lead to poor physical and mental health. A peace agreement was signed in the summer of 2018 and people are beginning to be optimistic about returning home to South Sudan but there is some way to go before it is safe to do so.