Latest South Sudan News - December 2021
Floods constitute a climate emergency in South Sudan:
Unprecedented flooding in many parts of South Sudan, combined with the effects of widespread conflict and violence and the economic effects of COVID have resulted in 8.3 million people (60% of the population) being assessed as hungry.

This is considered to be the highest level of food insecurity since South Sudan independence in 2011. 
The United Nations (UN) report that 40 people have died and over 700,000 displaced in what are described as the worst floods for 60 years. 
The UN Office for the Coordination of Humanitarian Affairs reported that the flooding constitutes a climate emergency and requires investment in disaster risk reduction and climate adaption, such as rebuilding dykes along river borders. 
The World Food Programme reports that it needs $568 to provide emergency food aid and maintain operations for 6 months, such as building dykes and repairing roads. 
Mandatory COVID testing and vaccination campaign:
South Sudan has initiated a mandatory COVID testing and vaccination campaign to gauge the levels of infection in the population. Only 0.44% of the population have been vaccinated to date. 

Under the COVAX scheme, another 152,000 doses of the Johnson & Johnson single-dose vaccine is being distributed, but take-up is slow as people are more worried about the lack of food and flooding. 
Government funded contract to repair infrastructure:
The Juba-Terekeka-Rumbek road (392km) has been repaired enabling trade and domestic use to resume. This firm has also established a secondary school in Ladu, built a health centre in Terekeka and constructed 29 boreholes and some feeder roads.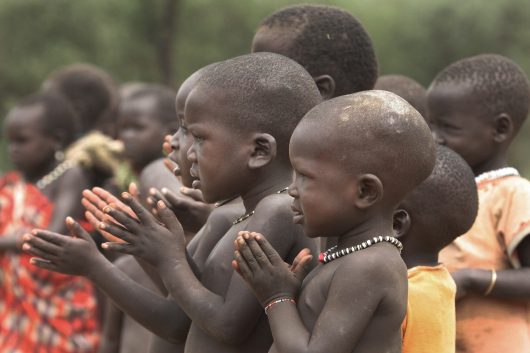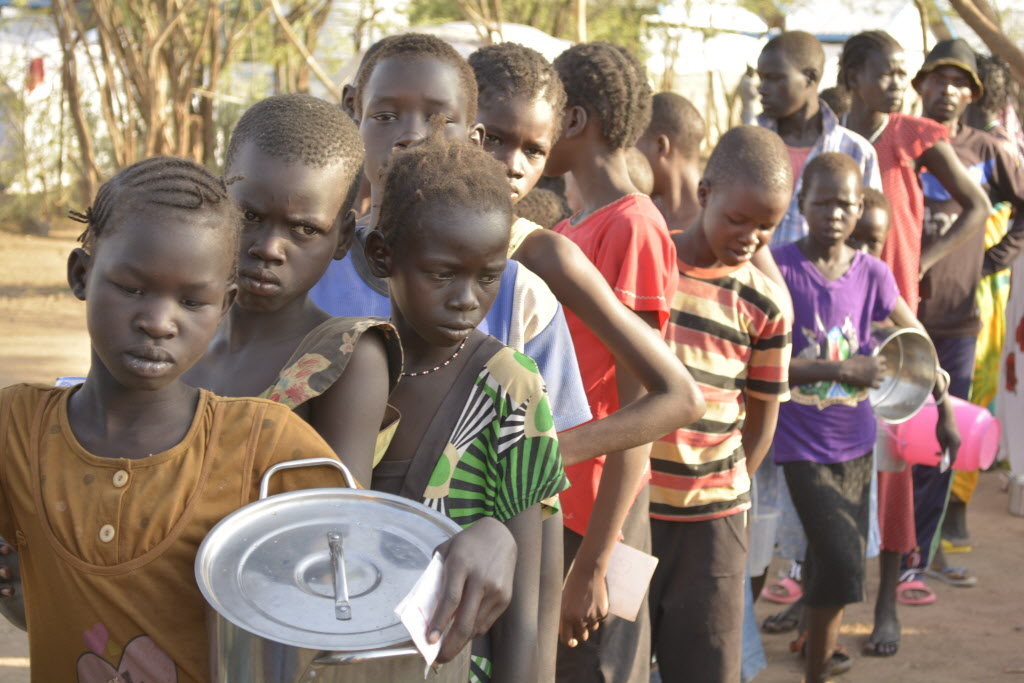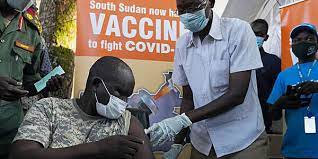 After many years of war, South Sudan achieved independence from the north in 2011. Sadly, civil and tribal war broke out and many people have been driven from their homes and land, with over four million now living as refugees. More than half of these have fled to camps in other countries. Conditions in the refugee camps are poor, with each family being allocated a small plot of land and a tarpaulin to form a roof over their mud hut. Cooking has to be done over an open fire but there is a shortage of firewood. Water is pumped from the River Nile and chlorinated before being delivered to the camps. The ground often floods, there are very few schools and no jobs. These conditions lead to poor physical and mental health. A peace agreement was signed in the summer of 2018 and people are beginning to be optimistic about returning home to South Sudan but there is some way to go before it is safe to do so.