July 2019 Four Day Business Training Workshop
The Workshop was held in Morobi Refugee Camp, zone 2 Macedonia Area, 1 1/2 hours South West of Moyo. It was attended by 80 delegates from the local business community. Businesses of all types were represented from shops selling general household goods to welders, builders, caterers and nut oil producers. Every delegate returned each day and was eager to gain as much from the training as possible. At the end of the week, the idea of setting up Microfinance Community Savings groups was suggested and 60 people signed to say that they would like to join. This was a real measure of the success of the week. Lokose Emmanuel Victor has been appointed by the Diocese of Kajo Keji as facilitator and Projects Delivering Hope will fund his support for two years.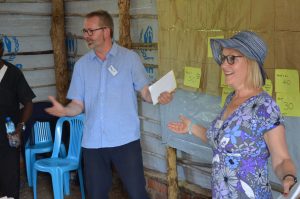 Members of the UK team presented the seminars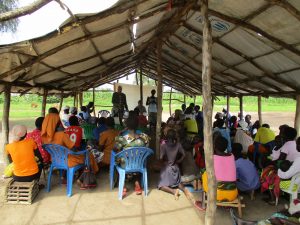 Andrew and Barbara Anne took a health road show out to three different women's groups in other parts of the camp.
April 2019 Team Briefing – Four Day Business Training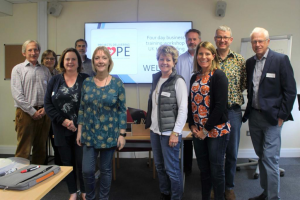 On Saturday 27th April, the UK team of business professionals met in Reading for a briefing session as they prepare to travel to Uganda at the end of June. It was a good opportunity to meet one another as we all come from different parts of the South of England. The team members are now busy preparing their presentations and seminars.
January 2019. Women in Wellies project – Visit to Uganda
What an amazing reception the Trustees received at the Morobi refugee camp when we visited the women farmers who have benefitted from our Women in Wellies project in January. There was singing and dancing to the beat of African drums and shakers. There were tears of joy, and heartfelt speeches of thanks as wellies were presented and received as an expression of the love of the donors from the UK. Something we all take for granted means so much to these brave women.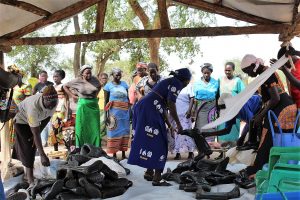 The women are excited to see their Wellies (gumboots) delivered and carefully choose the right size.
Changing into Wellies from flip flops!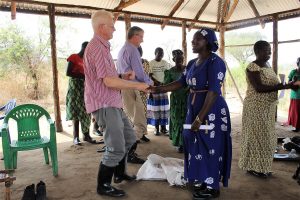 Lots of dancing and celebrating!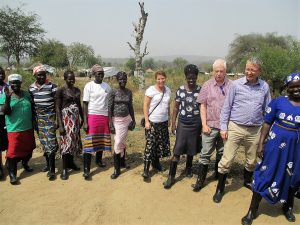 And an attempt at the Hokey Kokey in Wellies!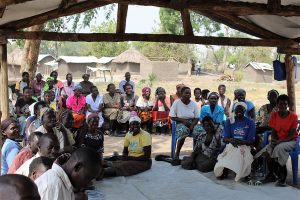 The women gather to thank all the friends and supporters of Projects Delivering Hope.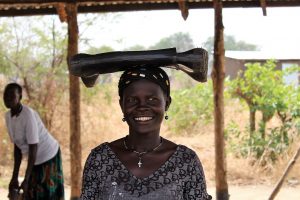 How shall I get my new Gumboots home?
December 21st 2018. Women in Wellies project
We did it! With the help of our incredible supporters, we have raised enough money to provide 300 pairs of wellies to the South Sudanese women farmers who until now, have had to work in the field all day wearing flip-flops. Through birthday parties, men's breakfasts, senior citizens harvest supper, dancing, baking, choir concerts and straight donations we smashed our target of £1,500. On behalf of those women – a huge Thank You!
Take a look at some of the fund raising events we've enjoyed to make this happen.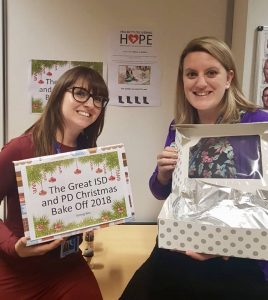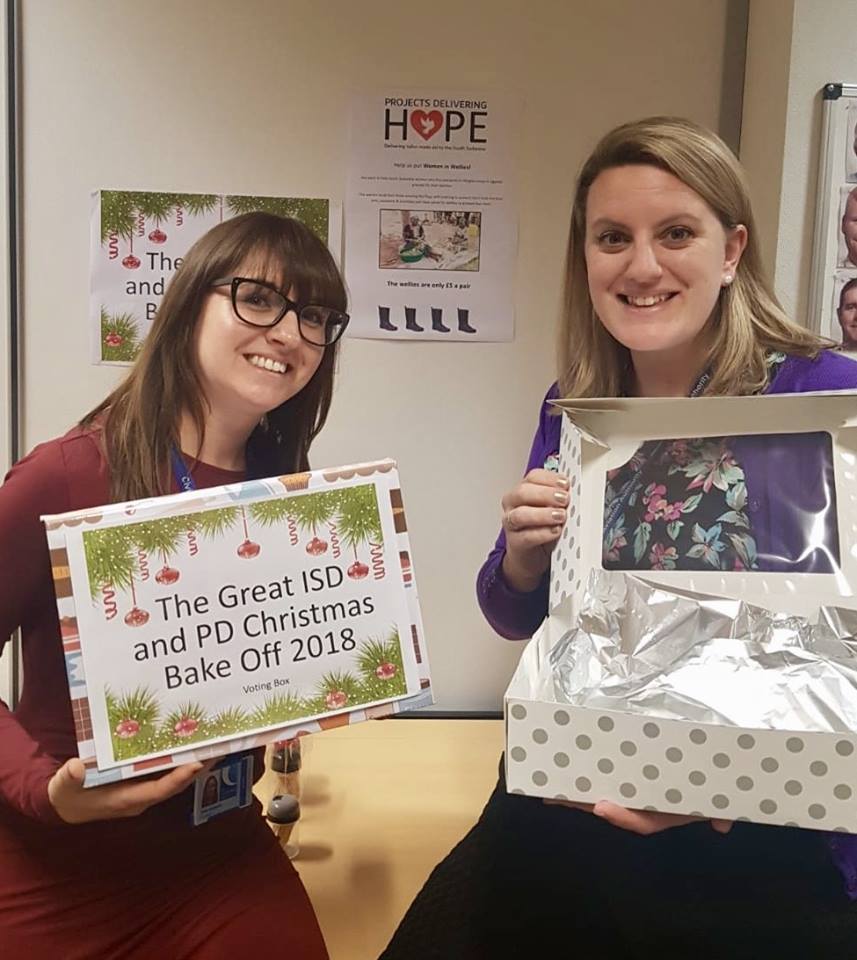 And the staff at the Civil Aviation Authority held their Christmas Bake Off in aid of Women in Wellies!